Gillingham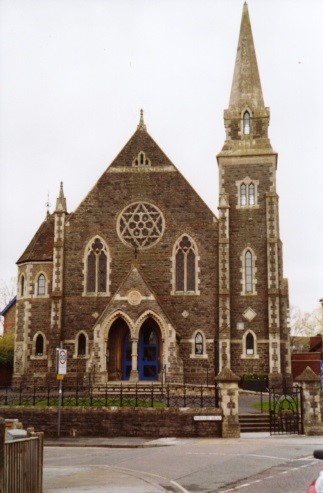 Gillingham Methodist Church (GMC)
Location:
High Street, Gillingham, Dorset, SP8 4AG
Gillingham is the most northerly town in Dorset with a population that is growing due to significant development in the area. GMC seeks to serve Jesus Christ and serve the community through relevant worship and committed service.
Sunday Worship
10.30am Morning worship - Services in a variety of contemporary and traditional
styles are led by our Minister, Lay Preachers and Retired Clergy. (Holy Communion is normally on 2nd S'day of the month). We have provision for children and young people.
3.30pm Afternoon worship - at 'St Martin's Grange' (residential care home) - 2nd Sunday of the month only.
6.30pm Evening worship - a reflective service with Holy Communion - 3rd S'day of the month only. (Prayers for Healing and Wholeness once a quarter).
These are the things GMC is committed to:…
Churches Together in Gillingham

Gillingham Foodbank

Concern for the environment – GMC has a bank of solar panels generating power from the Sun

Weekly (Thursday) Coffee Mornings (10.00am-12noon) with 'Pause for Thought' (at 11.00am)

Midweek Fellowship/Bible study groups

Links to Mission Partners in Zambia & Lesotho

The Arts - we are a venue for a concerts in a variety of styles with an outstanding reputation in the country for Church organ music

GMC hosts Gillingham's Community Cinema
Want to know more? Ask about 'Christianity Explored' and 'Discipleship Explored' – courses for those wanting to explore and deepen their faith.
Minister:
Rev Paul Arnold Tel. 01747 823777
Email: paularnold@yandbv1.plus.com

Music at Gillingham Methodist Church:
www.musicatgmc.org.uk

Gillingham Community Cinema:
www.filmatgmc.org.uk