Methodist Women in Britain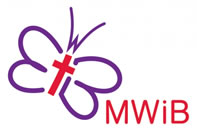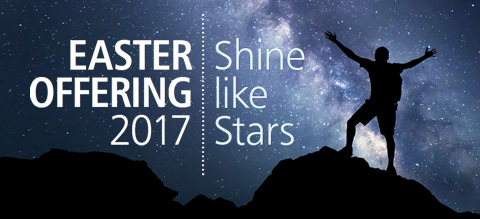 The Partnership for 2016/17 is a local Partnership and we are supporting Liberty House, the Women's Refuge in Yeovil. Raising monies for the Refuge is most welcome and would be spent for the benefit of their clients. We could also help by collecting items for emergency bags such as:-
Toiletries etc. for clients when they arrive at the Refuge.
Kitchen items for clients to take with them when they move on into their own accommodation.
Items like washing up bowls, cutlery, pots, pans and containers, cleaning materials etc.
Monies can be sent to me, Chris Lydford, if you need a receipt or to Kevin Fisher, Circuit Treasurer. Cheques made payable to 'Yeovil and Blackmore Vale Circuit' with a note saying it is for the MWiB Partnership.
The Easter Offering title for 2017 is 'Shine like Stars'. The envelopes and information will be distributed at the Circuit Meeting. The Easter Offering Dedication Service will be held as an evening Circuit Service on Sunday 2 June at Cheap Street Church in Sherborne at 6.30pm. Our circuit MWiB committee meets at Bell Street, Shaftesbury on Wednesday 8th March at 2pm. Representatives from circuit churches are warmly invited to attend. The church does not need to have a Women's meeting.
The theme for the 'Roadshows' this year is 'It's Amazing'. They will be held at Gosport on 24th April, Basingstoke on 8th May and Romsey on 18th May. We ask for your prayers that more women will come to these events and become involved in MWiB.
Chris Lydford (Circuit President)