Circuit Refugee News
SYRIAN FAMILIES IN DORSET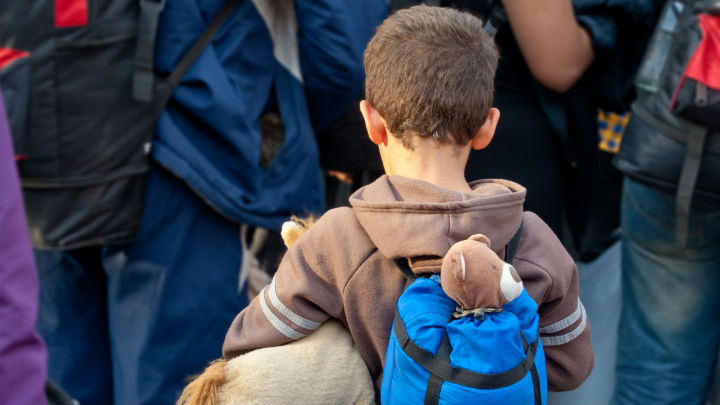 As you are aware, people around the world continue to be on the move with many families in areas of great strife, seeking refuge in other countries. This is particularly noticeable in France, Greece, Turkey and the Lebanon. As these countries struggle to cope with a large influx of homeless and hungry our small contribution from Sherborne continues. Donations are flooding in and out of Sherborne, Taunton and on to places of need. SHARES are averaging one to two carloads a week to Taunton. Last month Cheap Street Church gave a large contribution to the Kitchens in Calais who are feeding people sleeping without shelter and food in the surrounding area. Many also contributed to a small group who volunteered in the kitchens for a week.
In the meantime our support group has expanded. We recently had a visit from Dr Russ Rook who helps communities who wish to sponsor families from Syria. He explained to us the rights of Refugees and gave us other information that we found extremely helpful. We have also had the support of Steph Farr from Dorset County Council who has helped us prepare for the arrival of a family, possibly two, in Sherborne.
As a result of recent publicity we received an offer of a home for a Syrian family as well as an invitation to talk about Syria and Refugees in a local school. The children in the school had done their research and they asked many intelligent questions.
As a group we continue to look for private landlords to house Syrian families as we feel it is important that families are not isolated. We also need translators, befrienders, drivers (to distribute the donations) and anything that people feel would be helpful in the resettlement of Syrian families in Dorset.
Addendum
Over the last six weeks our work has not been so intense. The Alasaly family are settling into Sherborne and becoming involved with the schools, colleges, local groups and even volunteering with other Syrian families that are being resettled. The youngest child is now being assessed at Yew Stock School. So Cath and I are involved in driving him. It has been a pleasure to see the support for the family taking effect. Cath, in the meantime, continues to organize the sorting of donations and the transport to RAFT in Taunton. (Whilst befriending the Sherborne family!)
Recently we were asked to support a touring musical called "Transport" that performed at the Octagon in Yeovil. That, along with Don"s recent service around the Old Testament book of Ruth, has really driven home the plight of strangers in a foreign land. Refugees. People who have become immigrants following the collapse of their society/country or family.
We are delighted to announce the arrival of 2 Syrian families in Shaftesbury. Another family is expected soon in a nearby village AND another generous donor in Sherborne has offered to rent their house for the resettlement of a Syrian family. 2018 promises to be very busy.
We thank you so much for your support – in many forms – which has enabled so much to happen in the last year.
Penny